Simple Pricing, No Suprises
$999 Setup $49/mo. plus a Money Back Guarantee*
$999 One-Time Initial Setup
$49per month
Save an additional 5% if paid annually.
BENEFITS & FEATURES:

Modern & Professional Designs

Responsive / Mobile Friendly Platform

Comes With Content or We Can Add Yours

Add Your Own Logo, Images & Text

Search Engine Friendly, SEO Optimized

Before & After Photo Gallery

Multiple Layout Options & Color Schemes

Add Your Own Special Offers to Generate Leads

You Choose What Pages to Start With

Comes With Beautiful Stock Imagery

Lead Capture Capabilities

Includes Hosting & Monthly Updates (See FAQs Below)

Live Web Experts Available to Help

We Do All The Work. Don't Waste Your Time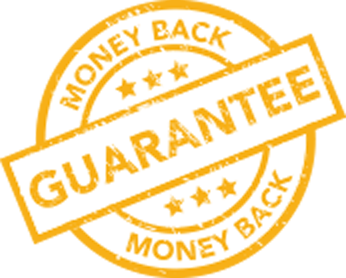 We provide the best dental & medical website templates. If you are unsatisfied for any reason, The Doc Sites will refund the full Set-Up Fee (if applicable) within 30 days of your first payment. Ask us for details.

DID YOU KNOW?
70%
About 70% consumers that buy "do-it-yourself" template websites never log in & update the website themselves.
TheDocSites will do all the work for you, so you never have to log in & learn another system again. You have better things to do than work on your website.
100% Satisfaction Guarantee

If you are unsatisfied for any reason, The Doc Sites will refund the full Set-Up Fee (if applicable) within 30 days of your first payment. Ask us for details.

Experts in Dental & Medical Industries

With over 10 years of doing websites & marketing for dentists & doctors, we know what works. Ask us for a free consultation, our friendly web experts are here to help.

We do ALL the work!

From the Set Up to the Monthly Updates, we do all the work. It's as simple as sending us what you want to do and we take care of the rest. No systems to learn, no usernames & passwords to remember, and no more headaches with your website. Just a beautiful design, a modern mobile friendly layout, and a foundation to help you get found online.
Frequently Asked Questions
More Questions, Just Call & Ask:
1-888-980-4949
How do I get started?

The easiest way to do so is to give us a call at 1-888-980-4949 and we will walk you through the quick sign up process. It's as simple as picking one of our modern mobile freindly templates and we help you personalize it. Learn more about how it works.

What does the monthly fee cover, and can the website be updated after the set up and launch?

The $49/mo. fee not only includes hosting but also up to 1 hour per month worth of updates that we will make for you. Just tell us what you want to add, delete or change and we will handle it all. (Monthly hours for updates do not rollover).

How do I pay and how does billing work?

You pay your one-time Set Up Fee and your first monthly payment when you initially sign up (before your website is launched), and every 30 days thereafter you are billed the monthly payment via credit card. Cancel anytime, no hidden fees, and no complicated contracts.

Is my credit card info secure with you guys?

Of course it is, we take security and privacy very seriously. Our credit card processing system is 100% certified secure by SAGE systems.

How does cancellation work?

You can cancel at any time with a 30 day written notice. No long term contract and no hidden suprises. Since our templates are proprietary you may not take the website elsewhere after cancelling, any content you provided is yours to keep.

What else do you offer?

We offer a variety of additional services to take your website to the next level. Additional services include search engine optimization, pay per click servcies, reputation manegement, video creation and many more online marketing services. View our other services.

Can I change my mind on the Template I chose and the color scheme after my website launches?

Sure, an additional one time fee of $399 will apply for the time we have to put on reformating your content into a new template. Also ask us about creating your very own color scheme if you are interested, (additional fee will apply).
Can my own content be added to the website?

Of course! What makes it even better is that we do it for you. You can launch the website with pre existing content or you can send us what you would like to update and we will replace it for you. We encourage you to do this, adding your own text and images will make the website more customized to your practice. Also the $49/mo. fee covers up to 1 hour of monthly updates once your website has launched.

What makes The Doc Sites different than the competition?

There are many options out there for template websites for Doctors & Dentists, choosing one can get confusing. What makes us different is that our designs are just better (just go look at the competitors if you don't believe us). Other big factors on why you should choose us include never having to log in and learn another system again, we do all the work. In addition, our websites are launched with SEO, they are optimized for your services in your target area, plus everything can be customized for your practice. You also don't pay anything additional for hosting, you have live experts that can help guide you for best results, and best of all you can focus on your own job, and let us handle the website.

What makes these websites search engine friendly?

Not only are they coded from scratch without extra unnecessary code that confuses search engines, but all our websites launch with SEO optimization based around your services and location. This will help you get found online and will start generating traffic, at no additional cost. We also offer additional custom Search Engine Marketing programs for those who would like to get more aggressive with online marketing to expand their reach and start gaining more business from the web.

What about domain names?

If you have one already we can help you point it to your new website, and if you don't we can help you get one. We make every effort to make your life easy and get your new website up & running without any headaches.

What about email addresses?

At this time we do not offer email or email services, but we can easily guide you on obtaining one.

What Our Happy Clients are Saying: