Se Habla Español
Demographic targeting is often overlooked in Dental Websites & Marketing.
📊According to Forbes, 13% of households only speak Spanish in their homes, with more than 40 million speakers. And this is just estimated data. In areas like So Cal, Florida, Texas, Nevada, Arizona, and more, we can assume there are much larger concentrated Spanish speakers.
👂Google Translate is not effective enough as we have heard it often translates incorrectly.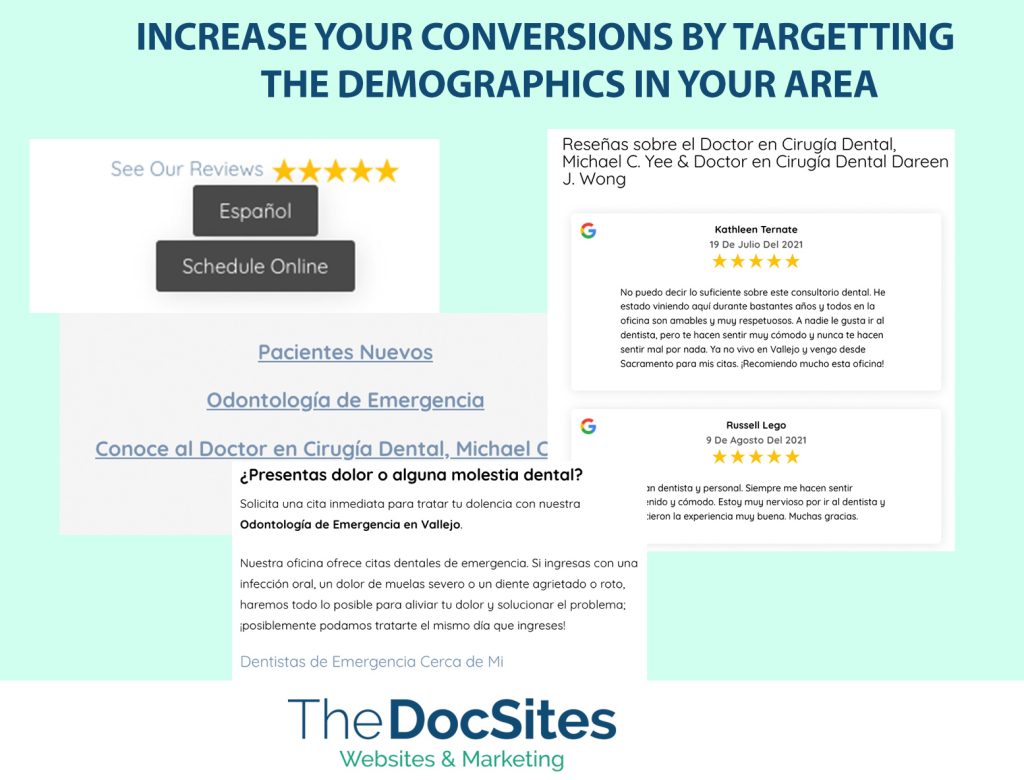 ❓How are you reaching your Spanish speaking demographic❓
Are you running any of your Ads in Spanish? Do you have the core pages of your website translated pages in Spanish (Doctor's bio, New patients page, reviews page)? Do you mention it on your Google profile?
For some of our clients, our most effective Ads are in Spanish
If you want a personalized website and online presence, with ideas like the one above, The Docsites can you help you achieve your goal without breaking the bank.