Meet Dr. Chad Duplantis, one of the owners behind a thriving dental practice in Fort Worth, Texas. He's not just an accomplished dentist but also the co-founder of Dentists in the Know (DINKS), a valuable Facebook group.
Shortly after the launch of his website, Dr. Chad Duplantis discussed his progress. He told us that his website and marketing efforts were already giving positive results. 
Since the new website went live, Dr. Duplantis noticed a surge in new patients reaching out. These patients mentioned that they found his practice through the website's reviews section. He mentioned how these 5-star Google reviews are not our doing, but the way the website (see dental websites examples) was designed made them stand out on the homepage. This strategic presentation caught the eye of visitors, even if they didn't go beyond the homepage. Most patients tend to stick to the homepage, making it the perfect place to feature these outstanding reviews.
Dr. Chad Duplantis' success story teaches us the power of utilizing online reviews to boost your dental practice. By strategically placing 5-star reviews on your homepage, you can attract more patients who are eager to experience the excellence of your services.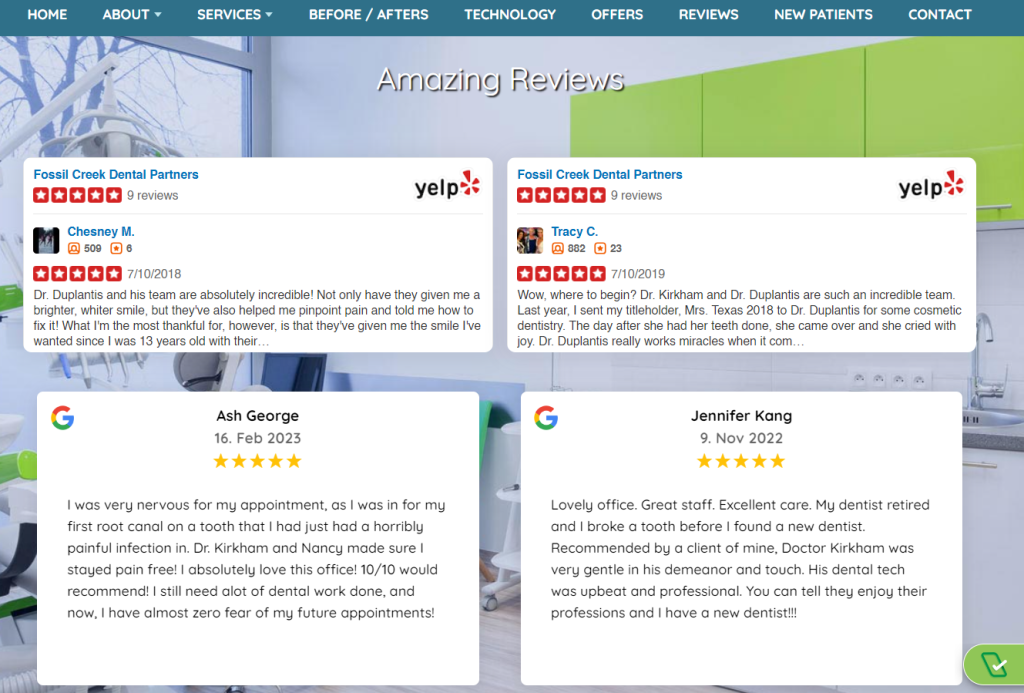 If you want help adding 5-star reviews to your homepage, contact us to increase your online visibility on google and get more quality patients. Request a free no obligation demo today!