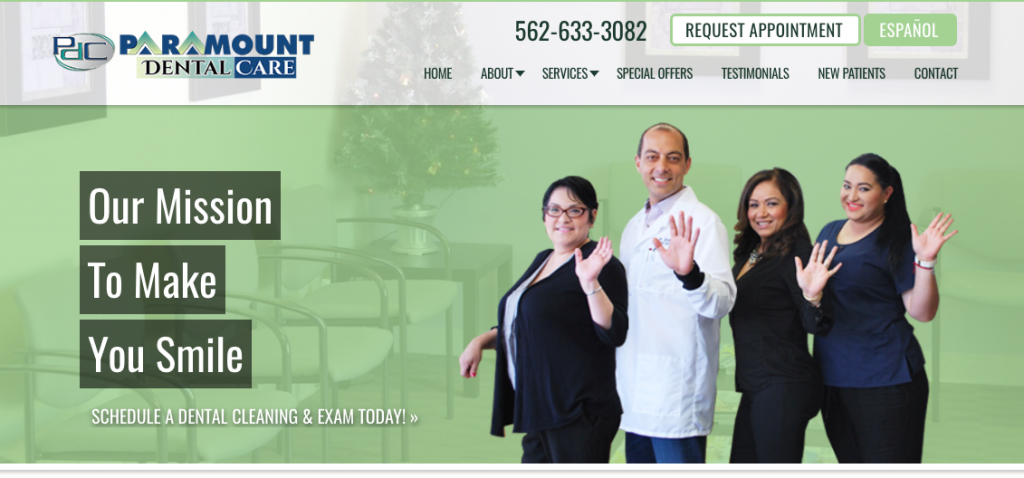 Recently, we launched a customized dental website for Paramount Dental Care – Ali Shahidi DDS – based on one of our 40+ dental website templates.
When it comes to the Best Dental Websites, one of the very important factors with any dental practice website is the use of photography. Collaborating with Dr. Shahidi and his staff, we added photos to customize the look-and-feel of Paramount Dental Care.
This included:
• Staff & Dentist photo on the homepage
• Office photos showing interior of dental practice
• Office staff photos on the "About" page.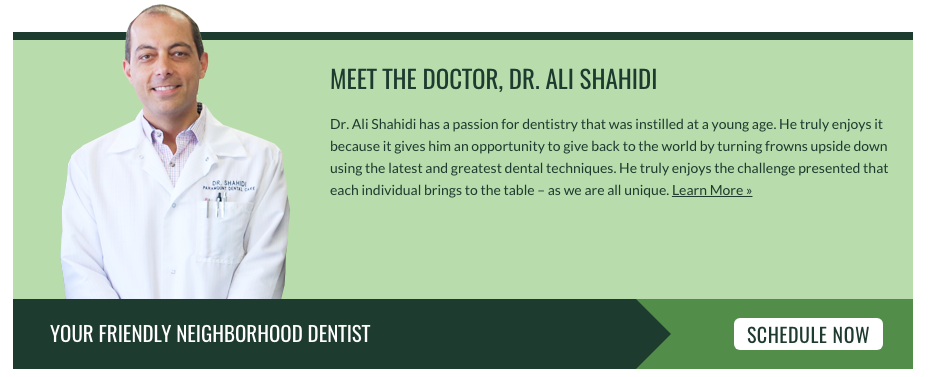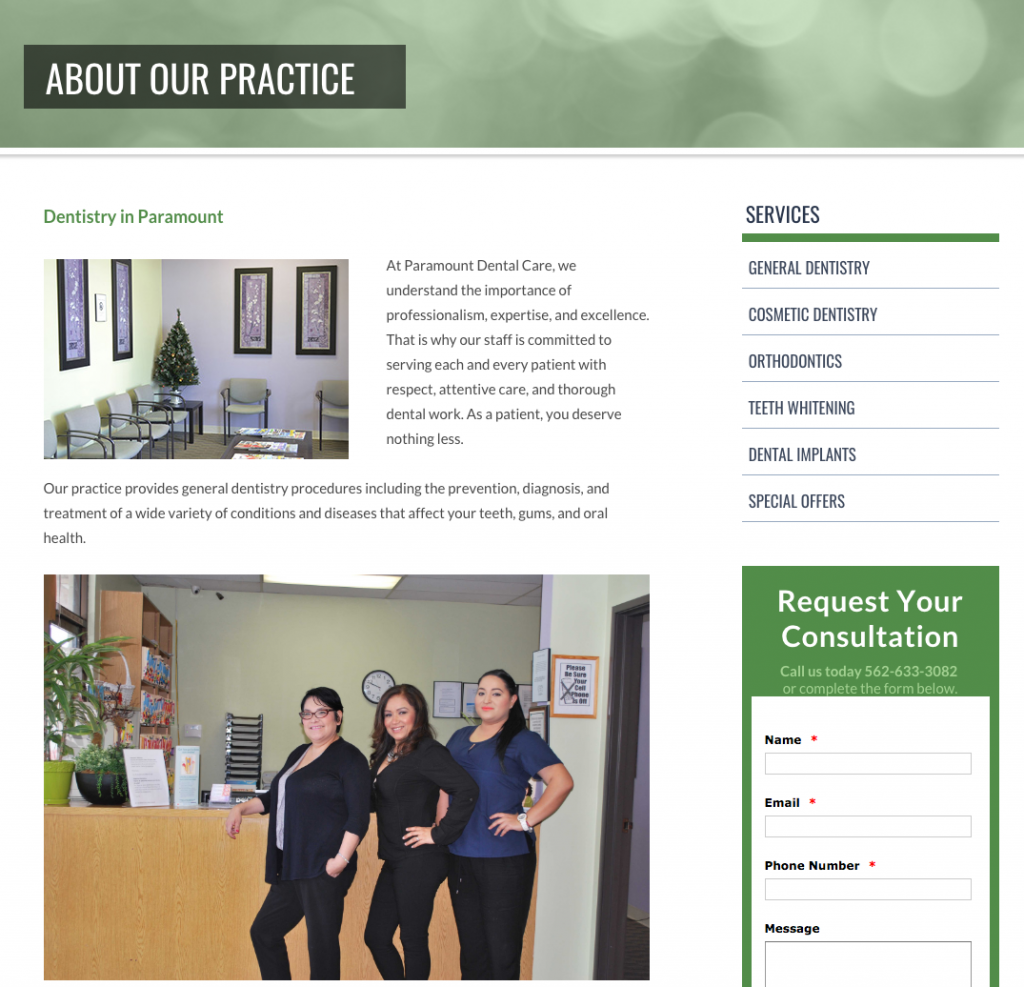 It's important to remember that people want to make a personal connection to your office & staff. One of the best ways to do that is by using real photos to make your dental practice website unique.
Looking for a New Website for Your Dental Practice? We Can Help.
We offer Modern Personalized Website Templates that Implement the Features You Desire. You pay the rate of a template but receive a Customized & Personalized design for Your Practice.