When setting up your dental website template you want to make sure you make a first impression that gives your website visitors the opportunity to get the feel and vibe of your practice.
That is why we preach each doctor and dentist to provide our team with personal photos of the doctor, the staff and office. The reason is that prospective patients are looking at your website to see if your office is the right for them. Great photos will showcase the Doctor's personality, the office's environment as well as the surrounding community.
For example, Dr. Avila of Indian Hills Dental sent our team a photo of her staff and office aquarium to implement on her website. We rotoscoped the staff's image and placed it over the office image of her aquarium.This type of customization makes a large difference from looking like a cookie-cutter dental practice into personalized and friendly practice. It adds a creative and unique touch to represent Dr. Avila.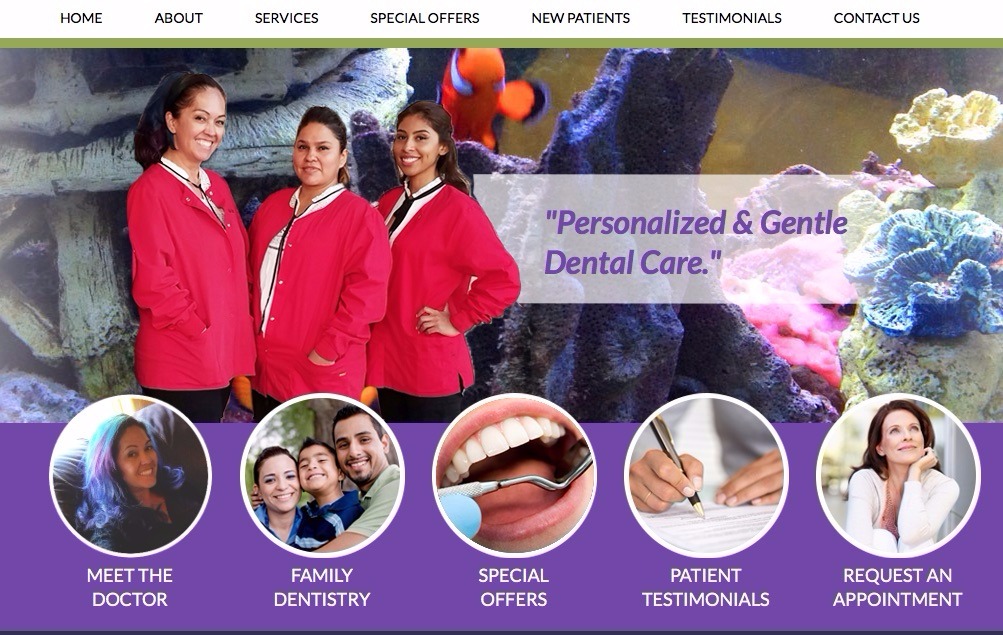 For Dr. Gonzalo Corzo we rotoscoped a photo of himself and his wife into the main banner and implemented their custom tagline to represent their practice. This shows initial website visitors who their dentists will be when they come to the office. We all know that patients want to connect with their healthcare provider.

Our staff is available via phone to support you with customization ideas. To learn more about our Dental Website Templates – call our office at 818.990.9843.