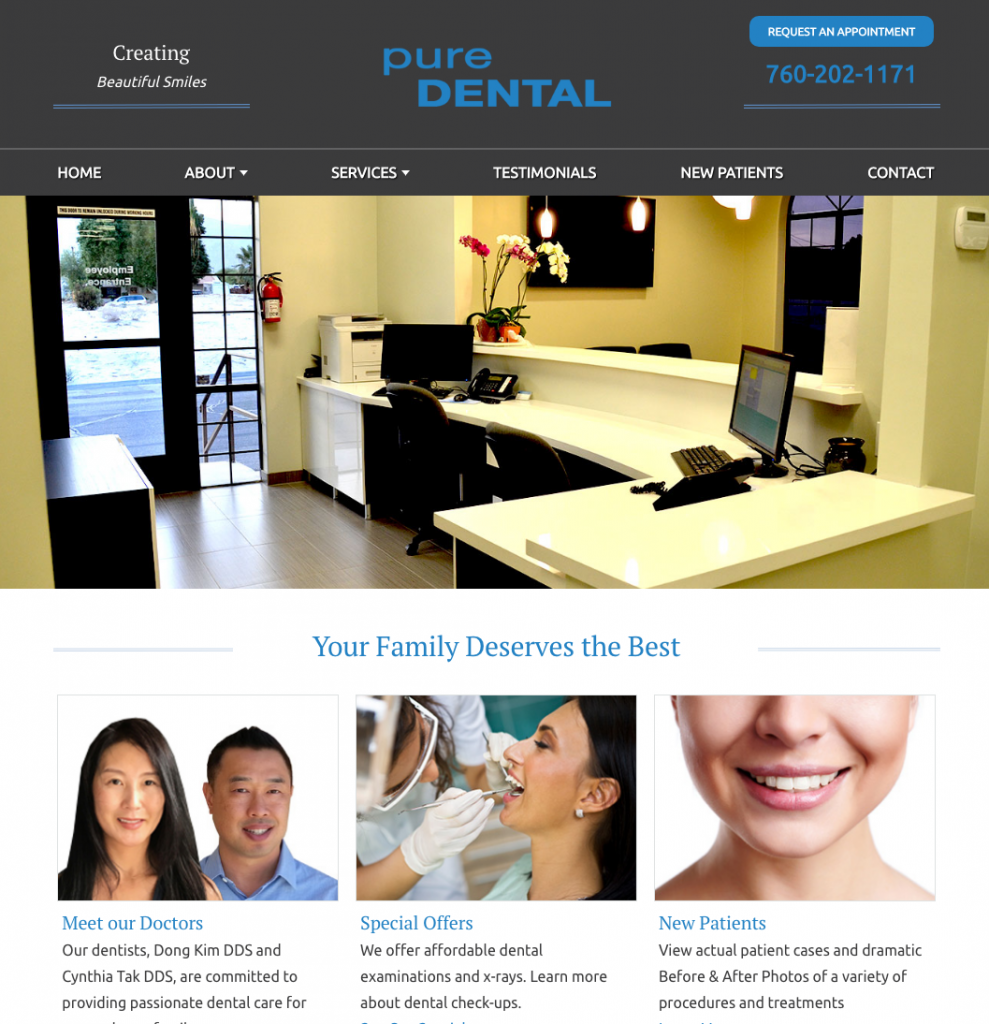 Dr. Dong Kim, DDS and Cynthia Tak, DDS of Pure Dental hired TheDocSites to create a dental website for their dental practice in Cathedra City, CA. View Website >
The mobile-friendly semi-custom dental website includes the following features to help promote Pure Dental's unique brand:
• Photos of office & environment
• Special Offers page promoting Boost Whitening System
• Doctors bio & credentials
• New Patients page
• Online Appointment Request Form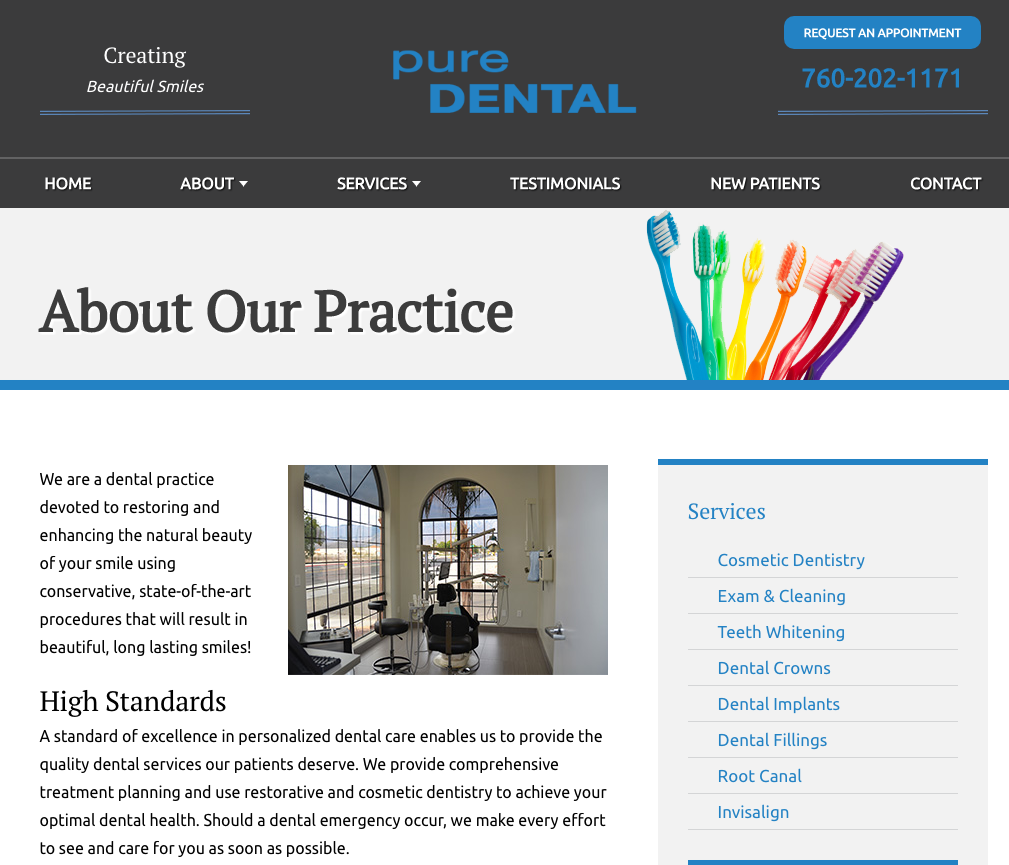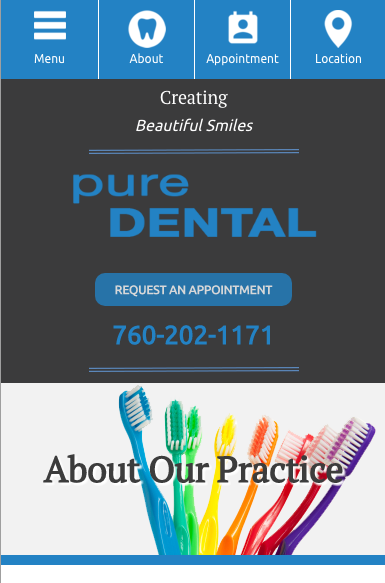 Looking for a New Website for Your Dental Practice? We Can Help. Call 888.98o.4949
We offer Modern Personalized Website Templates that Implement the Features You Desire. You pay the rate of a template but receive a Customized & Personalized design for Your Practice.