People visiting a dental office often can have anxiety about a number of things:
Is there going to be pain?
Where do I park?
Do they accept my insurance or will get a surprise bill?
How long is the wait time?
A quality dental website will address these questions and other anxieties that patients may potentially have.
Believe it or not – giving quality care starts with your website. You can make your current and prospective patients happy by including vital information such as the types of insurances you accept, which will help avoid any billing miscommunication that can often occur at a dental practice.
In addition, providing parking instructions will allow patients to plan their visit with ease. Many of our dentists tell us that just have patient forms ready for download on their website make the website worthwhile for their office and patients. Saving time for patients and having to fill out paper work while in the waiting room is valuable to them.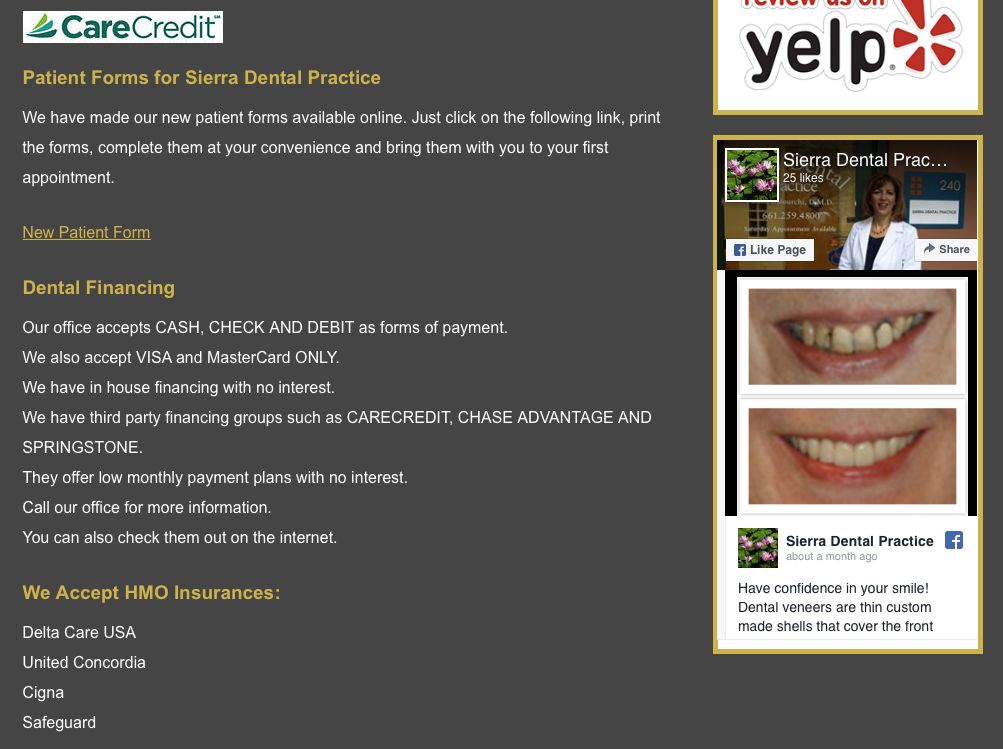 As a dental office – one of your missions should be to reduce patient anxiety. A good dental website will help you achieve that.
Looking for a New Website for Your Dental Practice? We Can Help. Call 888.98o.4949
We offer Modern Personalized Dental Website Templates that Implement the Features You Desire. You pay the rate of a template but receive a Customized & Personalized design for Your Practice.