Christian Provider Services hired TheDocSites for a new elderly home care website. We created a professional website that reflectd the quality in-home elderly services provided by CPS.
The mobile-friendly semi-custom elderly home care website includes the following features to help promote Christian Providers' unique brand:
• Photos & graphics
• Blog Setup
• SEO Setup
• Careers page for new Hires
• New Patients page
• Online Appointment Request Form
We build the best websites for home care service providers. Contact Us today to see how we can help the website & marketing for home care service providers just like you.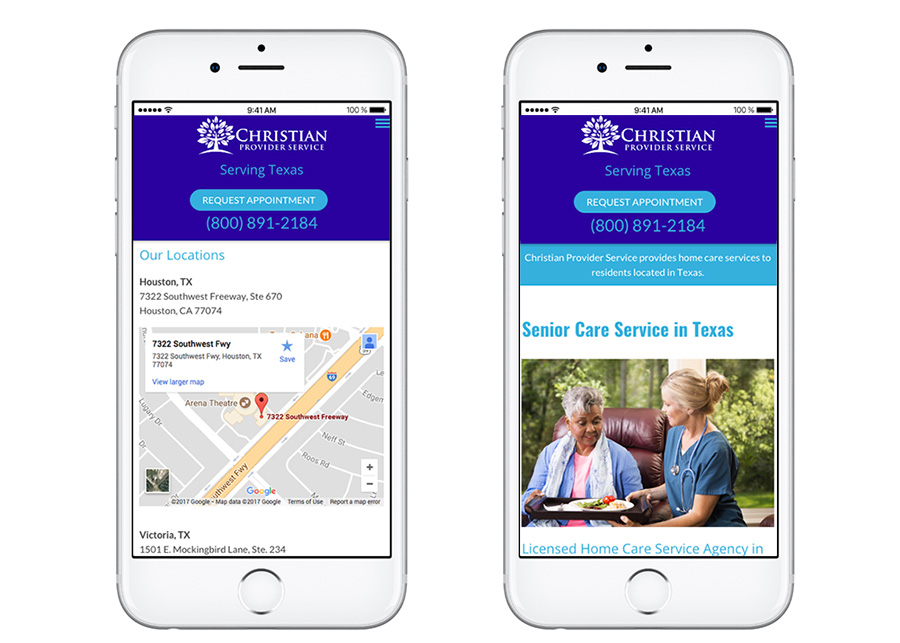 Looking for a New Website for Your Elderly Home Care Business? We Can Help. Call 888.98o.4949
We offer Modern Personalized Website Templates that Implement the Features You Desire. You pay the rate of a template but receive a Customized & Personalized design for Your Business.