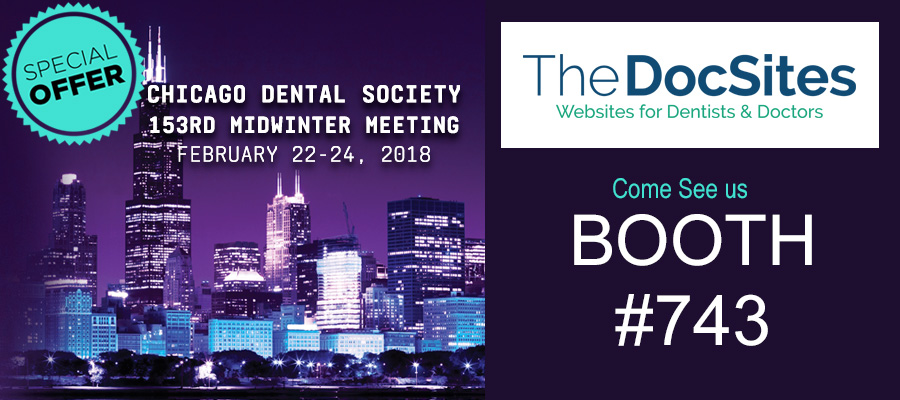 TheDocSites – the best website development company for dentists, and best marketing company for dentists –  will be exhibiting at the Chicago Mid-Winter Meeting in 2018.
February 22-24 2018
Chicago, IL
Will you be there?
If so, come meet me at booth #743, we are offering an expo only Free website setup. That's $0 to get started.
Or just come pick our brain about enhancing your website, internet marketing and social media marketing.
Not able to make it and still want the $0 Special Offer?
Call us at 888-980-4949 and we'll offer the same special for the first 3 dentists who call.