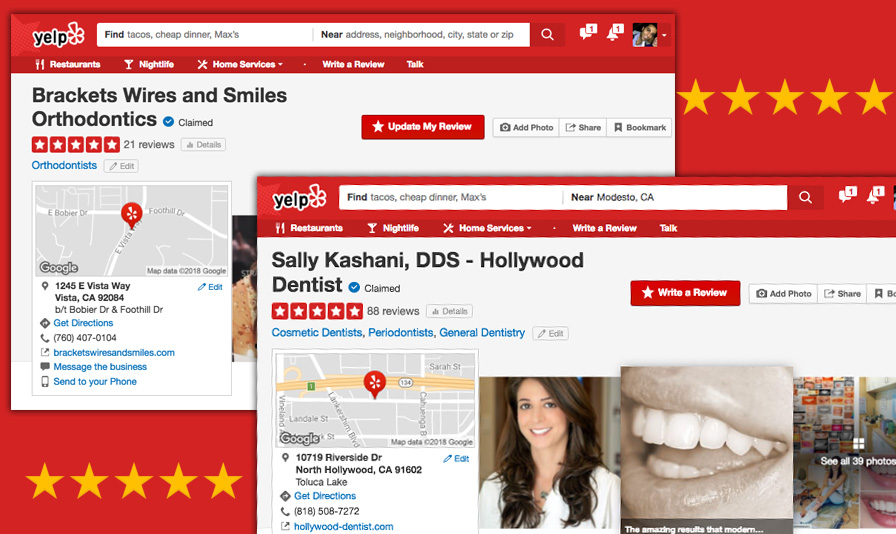 At the time of this writing Yelp is the #1 Reviews site for dentists and physicians.
Many dentists, physicians and their office staff work hard to provide great customer service – which in turn generates great customer reviews on Yelp.
This in turn leads to more patients booking more appointments.
Even with great 5-star reviews, most doctors still miss these two big opportunities to leverage Yelp for even greater marketing success. 
Here are two simple ways you can get MORE out of your current 5-star reviews.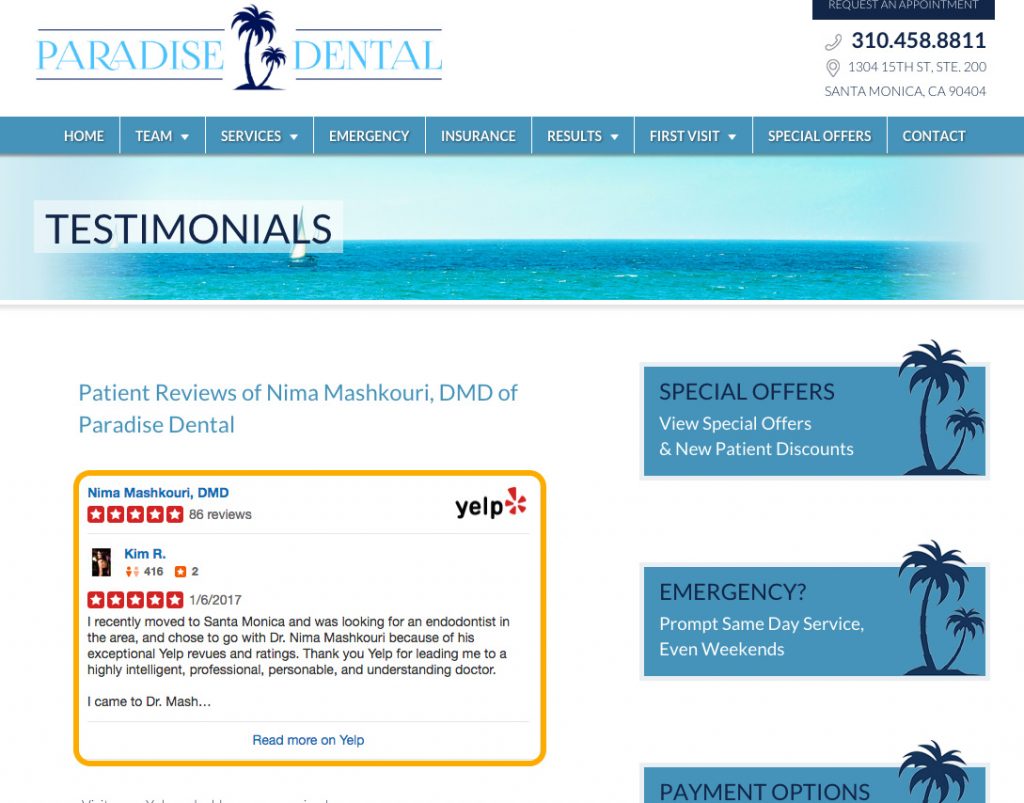 1. Embed Yelp Reviews on Your Website
88% of people trust online reviews as much as friends. In order to build trust with prospective patients, make sure you showcase your 5-star reviews on your website.
This is a very easy tactic, that often gets overlooked!
2. Showcase 5-Star Reviews on Social Media
Many patients (prospective & current) will check out your social media – Facebook, Instagram, Google, etc. – before booking an appointment. They are looking for confidence in their decision to come to your practice.
Strengthen their confidence by showcasing what other patents have to say.
Make sure you or your marketing company is staying on top of the best practices.

If you have any questions or would like some help with your website or online marketing – please feel free to call (888) 980-4949 or visit www.TheDocSites.com